Best of 2008: Weird Terrorists and Their Enablers
It's that time of the year again when we look back at the year that (almost) was.
In 2008, we saw quite a number of "interesting" terrorists and enablers in the news photos. Those who made the biggest impression on us were as follows:
Badass Bandana Guy
This badass terrorist first came to our attention in March 2008. With an uncanny resemblance to Wesley Snipes, my guess was he had done a heck of a lot worse than tax fraud.
Hairstyle Man
First coming to our attention as a Edward James Olmos lookalike, Hairstyle man has appeared at many different protests , each time with a different hairstyle but always with the same bad attitude.
Big Bicep Guy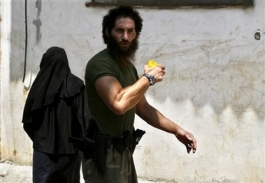 This ripped terrorist actually appeared on our radar in 2007, the subject of an entire photo set. However, no more photos are likely, given that he was turned into worm food earlier this year.
Creepy-Ass Black Hat Guy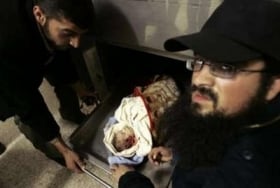 This menacing terrorist first appeared in a  March photo set. Think Green Helmet Guy, but with a black head covering and the facial expression of someone with an object lodged up their rectum.
Popsicle-of-Violence Guy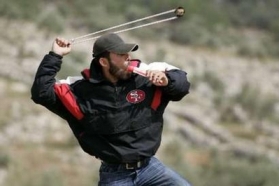 This palestinian protester, who made an appearance in April, showed us the value of multi-tasking. Someone needs to remind him that it's all fun and games until someone loses an eye.
Naqba Dwarf
Even though we have almost seen it all when it comes to the palestinians, the sight of a Zionist Mafia Dwarf in the Naqba Day Commemorations earlier this year still captured our attention.