Aussie Dave Gets Threatened With Death
At the Facebook group dedicated to the palestinian Avatards, someone took exception to my post pointing out some anti-Semitism displayed in the messages.
And by "took exception", I mean "threatened to kill me."
For the record, not one member of the group spoke out to condemn the death threat. In fact, the only response I received was this warning after I reported the death threat to Facebook, followed by other comments asking I be banned.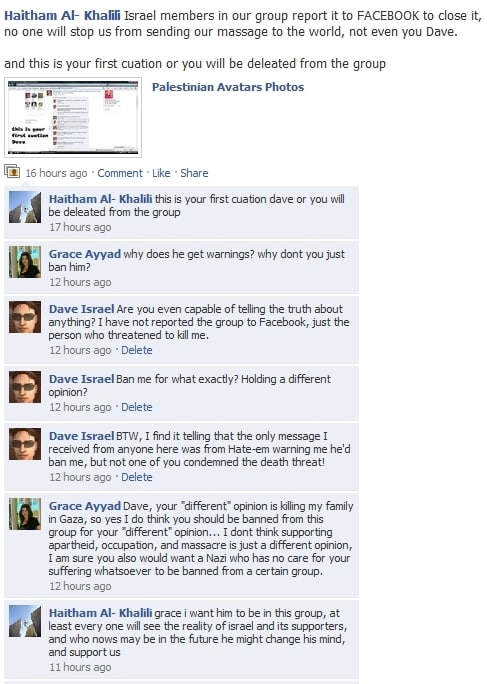 Yet another example of why you should not be fooled into thinking that members of such pro-palestinian groups are peace activists, but rather supporters of terrorism, violence and suppression of speech when it comes to those they view as opponents and enemies.