Holocaust Remembrance Day
Holocaust Remembrance Day or Yom Hashoah began last night. Here in Israel, we observed two minutes standing in silence at 10AM. As I've mentioned on here before, it's a surreal experience.
This should give you an idea (footage taken from this morning)
Thankfully, that's not footage taken from here.
This year, Yad VaShem hosted a competition for artists to design posters that captured the essence of Yom HaShoah. The winning poster was the below, created by Doriel Rimmer.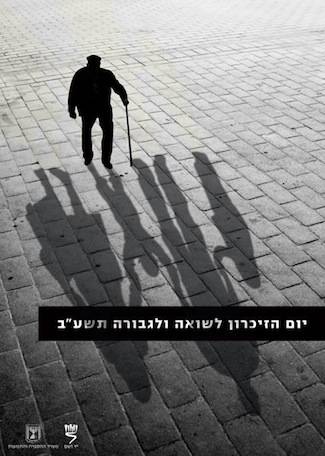 You can see some of the other entries here.
Meanwhile, here's a contribution from my son.