Buzzkill On BuzzFeed
With the end of the year approaching, it's already time for the mandatory "Best of" series we have grown accustomed to. In this vein, BuzzFeed has posted The 45 Most Powerful Images Of 2012.
There are some very powerful images on display, including one of guess who at #33.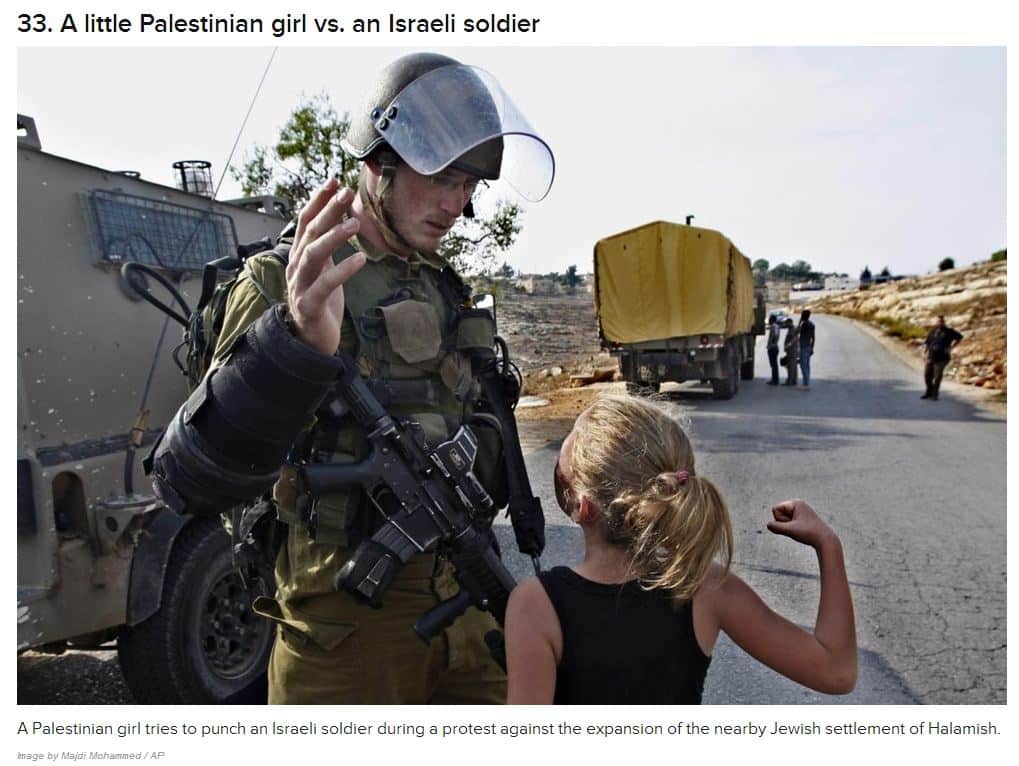 There is another Israel-related photo at #15, which also lacks context.
It is important that people encountering these images are able to put them into context. So feel free to link to our posts on Shirley Temper in the comments to the Buzzfeed post.