Did antisemite Greta Berlin really just wish for the elimination of all Jews in Israel?
Granted, I am not familiar with the term 'Zobots,' but I imagine it means "Zionist robots" or the like. Her subsequent comment about Palestine being free seems to reinforce this.
Meanwhile, can you guess who she's a fan of?
http://www.richardsilverstein.com/2013/01/21/new-election-poll-forecasts-likud-implosion-social-justice-party-breaks-new-ground-with-successful-social-media-based-campaign/#comment-302699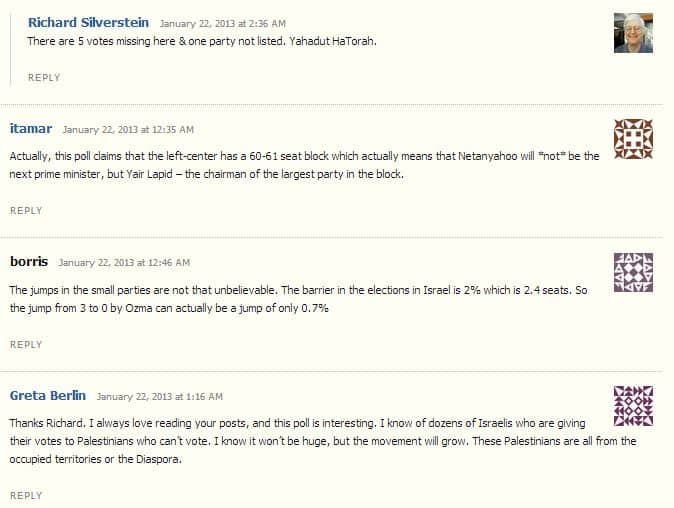 Turds of a feather..