How Bieber Sees The "Beliebers"
It is safe to say many thought I was being too hard on the Bieber for my criticism of his comment following his visit to the Anne Frank House. To recall, the comment in question was:
"Anne was a great girl. Hopefully she would have been a Belieber.
In her Haaretz blog, Allison Kaplan Sommer raised some points in favor of cutting Bieber a break.
But now Bieber has posted this cartoon to his Instagram feed: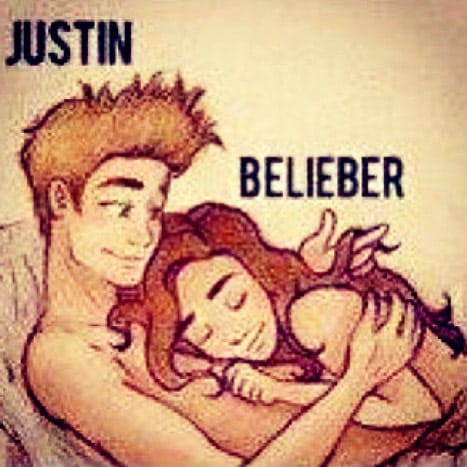 I wonder if Anne Frank House is still feeling charitable towards him.
'He's 19, it's a strange life he's living, it wasn't very sensible but he didn't mean bad…' – @annefrankhouse press office

— anna holligan 🎙 (@annaholligan) April 14, 2013