Greta Berlin, Bride Of Frankenstein
Antisemite and Israel hater Greta Berlin has posted to Facebook a photo of wanton destruction and horror.
No, I am not referring to Gaza (after all, that is not the case).
I am referring to her face.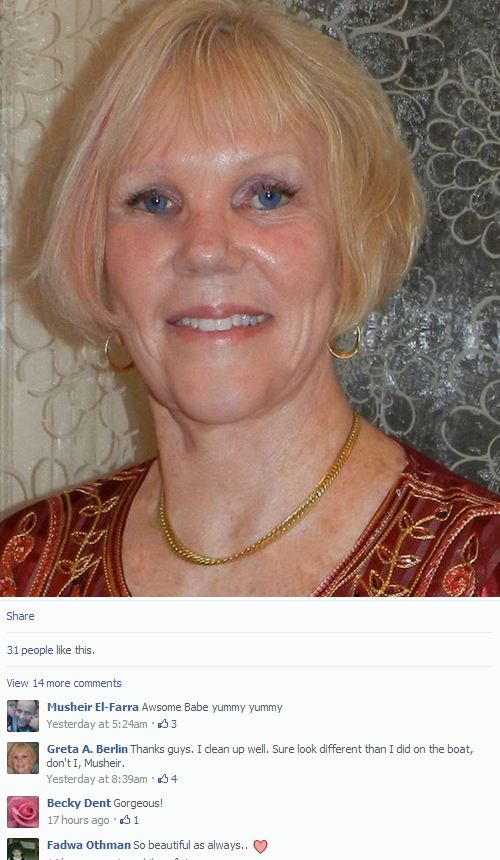 Notice the comments, especially Berlin's. Clean up well? I guess that's true, if the cleaning material is drain cleaner.
For the record, this is what Berlin looked like before she committed war crimes against her face.
The sad thing is, she is even uglier on the inside.