The Shin Bet has arrested an Iranian with Belgian citizenship, who it believes is an Iranian spy.
Israeli security officials recently detained an Iranian with Belgian citizenship who officials believe is an agent of Iran's Revolutionary Guards and whose main mission was to spy on American interests inside Israel.

The agent, Ali Mansouri, was arrested at Ben-Gurion International Airport on September 11 by the Shin Bet security service while attempting to depart Israel for Belgium, the security agency said Sunday.

He was traveling under the alias Alex Mans and had been observed photographing the US Embassy in Tel Aviv and recording activity there. He was found with photographs of the US embassy and other sites.

A gag order on the arrest was lifted Sunday morning, as Israeli Prime Minister Benjamin Netanyahu was making his way to New York to deliver a speech at the UN widely expected to attempt to refocus world attention on Iran's nuclear program.

A member of the prime minister's delegation to New York said Sunday that the arrest was proof that Iranian attempts at detente with the West had not changed its actions on the ground.

"At a time when Iran is trying to get closer to the US, it sent an agent to try to gather intelligence in order to carry out a terror attack against the American Embassy in Israel," the official said. "This is just one further example of Iran's policy of doublespeak and further proof that Iran's words do not match its actions."
Mansouri is set to be indicted on espionage charges as well as crimes against fashion.
I mean, those shorts look like they have placed his testicles under a gag order.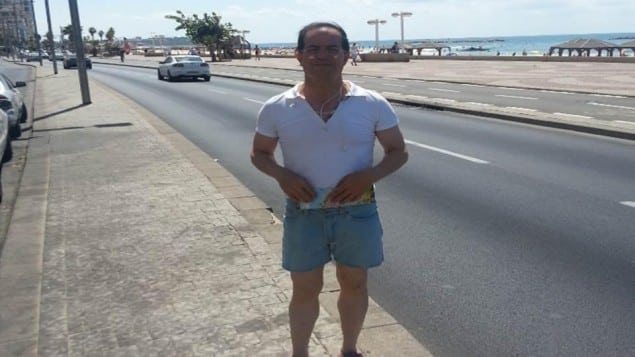 Please help ensure Israellycool can keep going,
by donating one time or monthly