Whatever Happened To Peyman Yarahmadi, The Crying Iranian Wrestler?
It is the video that has just now gone viral (weirdly enough, given it is part of a documentary from 2013) – a young Iranian wrestler crying after being told he might have to forfeit his next match.
Watching it, I could not help but feel sorry for the young man, who obviously just wanted to compete and do his best, yet was being told he might just have to feign injury to get out of competing against an Israeli. And of course I felt anger towards the coach and the regime, which encourages such unsportsmanlike, hateful, and cowardly behavior.
I also wondered whatever became of the young wrestler, whose name is Peyman Yarahmadi.
The 22-year-old Yarahmadi is still wrestling, and seems to be very good at it. Earlier this year, he won the 74-kilogram weight section at the 20th edition of Outstanding Ukrainian Wrestlers and Coaches Memorial. He was photographed standing defiantly with his gold medal.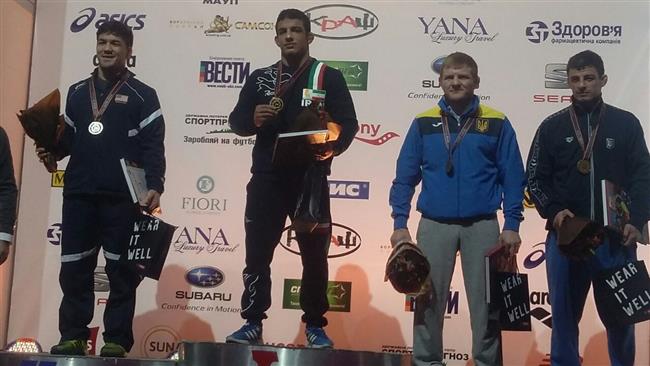 He also won the 74kg class of the 2015 Asian freestyle championship. He did not, however, compete in the recent Rio Olympics, for reasons I could not determine.
Interestingly enough, in May of this year, he competed in "United in the Square," the seventh annual Beat the Streets gala wrestling competition – held in New York City's Times Square. He was defeated by former Olympic gold medal winner Jordan Burroughs.
https://youtu.be/uLzxoIsAzXU?t=1m19s
Which begs the question: why are the Iranians ok with competing with US athletes – even on US soil – but not Israeli athletes, given the US is supposedly the Great Satan to our Little Satan?
Perhaps institutionalized antisemitism has everything to do with it after all.