The big story from Israel at the moment is the large brush fires in the central and northern regions of Israel, which are so serious (and made worse by the heavy wind we are currently experiencing), that Israel has requested overseas help to fight them. Arson has been suspected with at least some of the fires. They have forced thousands of Israelis to be evacuated from their homes, extensive property damage, and tens of people suffering smoke inhalation (including toddlers and children).
But don't expect sympathy from many Arabs around the world, as evidenced by the fact the fires are one of the top trending topics currently on Twitter (اسراييل_تحترق#) – and not because they are expressing their condolences (Hat tip: Decatur)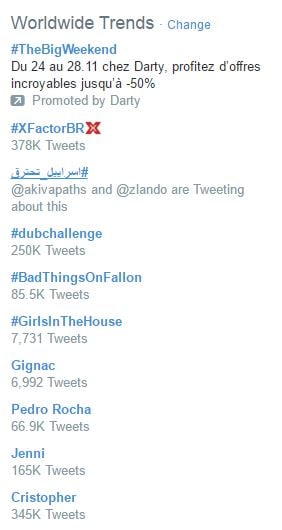 Here is just a sample (with text auto-translated from Arabic)
You can view them all here.
Of course, I am sure there are many Arabs worldwide not celebrating the fires and even sad about them, but they are not the ones trending this topic on Twitter.
Besides their hatred of us, what these celebratory tweets also show is how little they care for the Arabs and Muslims in Israel. After all, they are also well and truly in harms way.
Also, it just goes to show you how little they really care about this land.
Update: There is also a hastag in English #Israelisburning. Same deal.
https://twitter.com/YasmeenMS/status/801727098079576064
Shame on all for supporting Israel,let the terrorist burn in fire #IsraelIsburning #israel pic.twitter.com/ZDB00S1l50

— Ibrahim Yousafzai (@Ibrahimusufzai) November 24, 2016
Th time line literally on fire!#israelisburning thts all wht #Israel get whn #israel_Burn_Babies
BURN BB BURN❤
U've got 2 pay back someday pic.twitter.com/Y2g4yQiZKI

— ARWA_#ALAQSA (@AnTiZiO_) November 24, 2016
https://twitter.com/shamsham151/status/801730396509630464
Please help ensure Israellycool can keep going,
by donating one time or monthly