Meet Anne Chastain.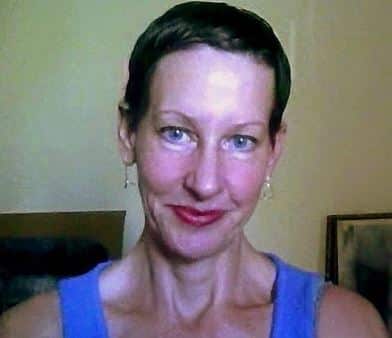 Anne is he owner of Write.Build, a content company providing content writing, copy editing and social media services. I know this because she tweets using the Twitter handle @WriteBuild, with a description of the company in the Twitter profile.
But her tweets have nothing to do with her company. They are focused on hatred of Israel. For instance, she blames 9/11 on us.
(As an aside, Anne describes herself as "an adept researcher." Our of her dept(h) more like it).
Her hatred seems to be so strong, she wishes for our destruction.
But Anne does about a good a job at hiding her Jew hatred as she does at hiding the name of her business.
On the Write.Build website, Anne promises:
My objective is to produce engaging, high-quality content which establishes each client's voice, messages, themes and style.
I somehow doubt that would be the case if a Jewish client approached her.
Anne, thanks for playing Anti-Zionist-Not-Antisemite. Unfortunately, you lose!
Update: Her alternate Twitter account.
Mental health? Oh, the irony!
Meanwhile, here she claims to be "Founder of the world's first international green salon franchise, which attracts "consumers" to LOHAS, chronicles the journey from nascence to global chain." The website listed there does not work, so I'm guessing that business was about as healthy as well as her own mental state.
Update: And she's a former kindergarten teacher. Scary to think what she may have taught those kids.