Meet Nancy Salem.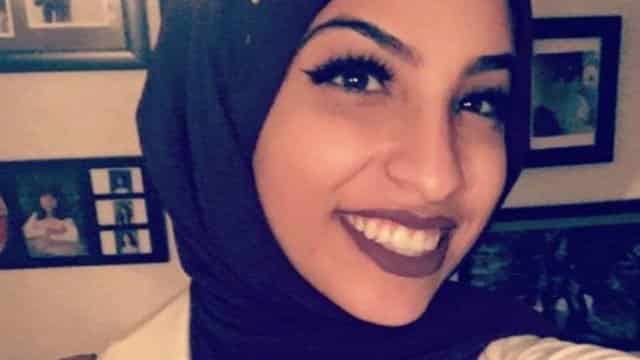 An activist with Students for Justice in Palestine (SJP) at the University of Texas, Arlington (UT Arlington), she of course hates Israel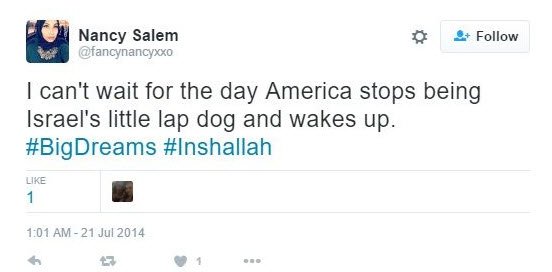 supports BDS
and even supports terrorism against Israelis.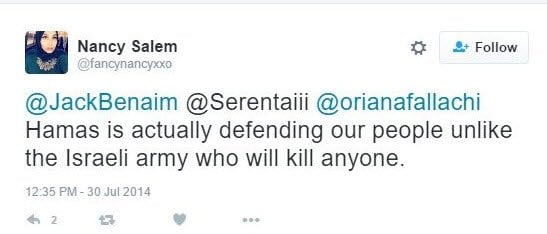 Of course, such hatred does not occur in a vacuum, and, you won't be shocked to discover that Nancy has a real Jew-hating problem.
That's not the shocking part. This is: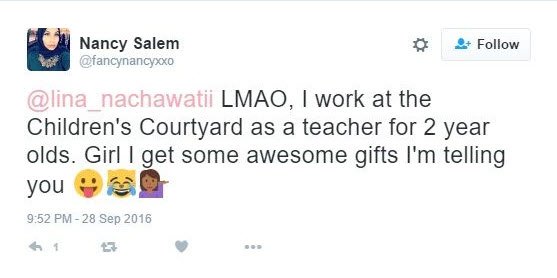 That's right. Nancy works as a teacher for 2 year-olds, at the Children's Courtyard.
Well, worked. It seems the unwanted exposure caused her to be suspended from that job.
Nancy, thanks for playing Anti-Zionist-Not-Antisemite. Unfortunately, you lose!
Update: She really lost – her job.
Please help ensure Israellycool can keep going,
by donating one time or monthly