Lauren Booth Blames Islamic Terrorism On Drugs
I haven't posted about Lauren Booth in a while, but I can't resist now.
Lauren Booth appeared on This Morning claiming that the cause of the recent spate of terror attacks was because of drugs and not Islam religion.

The half sister of former Prime Minister Tony Blair's wife Cherie, 49, who converted to Islam in 2010 following the breakdown of her first marriage, blamed the atrocities on 'young, disenfranchised drug addicts'.

'The Westminster bomber was known to take drugs and use prostitutes. The Tunisia bomber took drugs, the Paris attacker took drugs,' Lauren claimed.

'The Muslim community has been calling for a long time for the police to come into these areas where drug taking is rife.'

She defended the Muslim community during the segment discussing whether it was 'time to get tough on terror', after Theresa May announced a four-point plan including tougher sentences and a crackdown on communities suspected to be sympathetic to terrorists.

But Lauren said this kind of 'gung ho' attitude is not going to help and that the police need to addressing different issues such as drugs.
This is the same Lauren Booth who is a Hamas fangirl.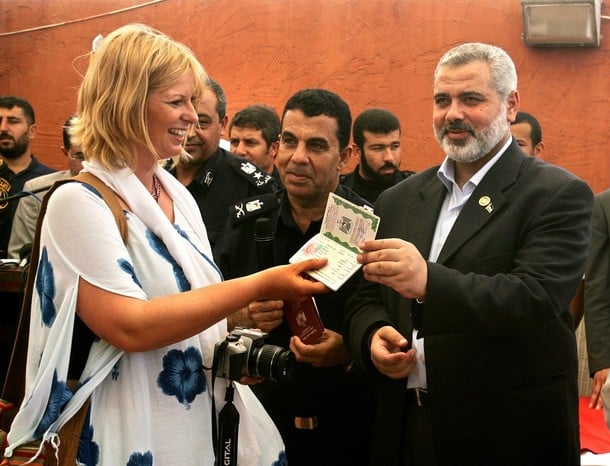 Hamas as in the terror organization. And I have not seen her make the claim they are on the wacky tobacky.
Maybe she can blame her antisemitism on narcotics?