Reems Bakery Clientele Attack Non-Violent Protesters (Updated)
Yesterday, a group of people, outraged by the mural of terrorist Raseam Odeh hanging in Reems bakery in Oakland, staged a non-violent protest outside.
According to my source, Reem Assil, owner of Reems, called for reinforcements after the protesters showed up. It was like a who's-who of anti-Israel activists there, including Lara Kiswani of the Executive Director of the Arab Resource and Organizing Center (AROC), Sara Kershnar of the International Jewish Anti-Zionist Network, and members of Jewish Voice for Peace.
My source tells me the protesters were assaulted and their signs destroyed by some of the restaurant's clientele, with his own signs stolen. They even went after his purse.
Apparently, several citizen journalists on the scene took footage that they shared with the police, and several police reports have been filed.
Reems seems to be applying for a liquor license.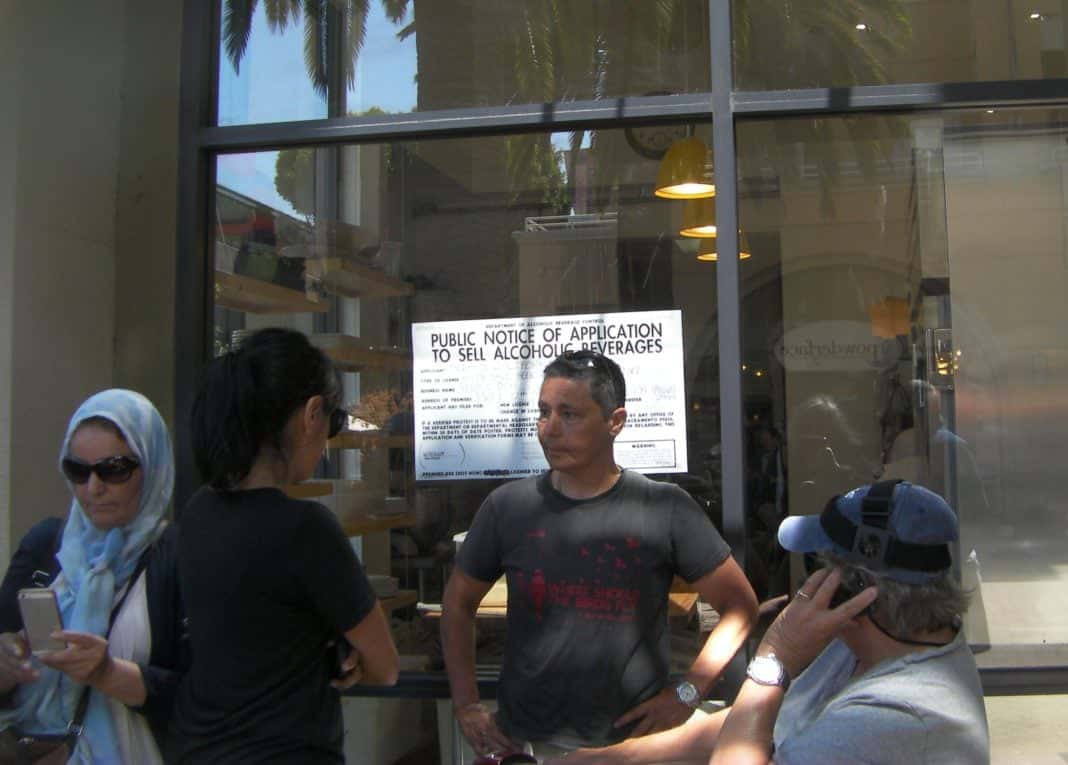 Here's hoping charges are laid and that liquor license application is turned down.
Update: My source has sent me these stills of Lara Kiswani ripping a poster out of a woman's hands, and then parading around with it.