Anti-Zionist-Not-Antisemite Of The Day: Dan Frank
Meet Dan Frank.
While he looks like he could be a former member of 80's band Poison, he seems to enjoy spreading the usual kind of venom we are used to seeing from anti-Israel folk.
Such as BDS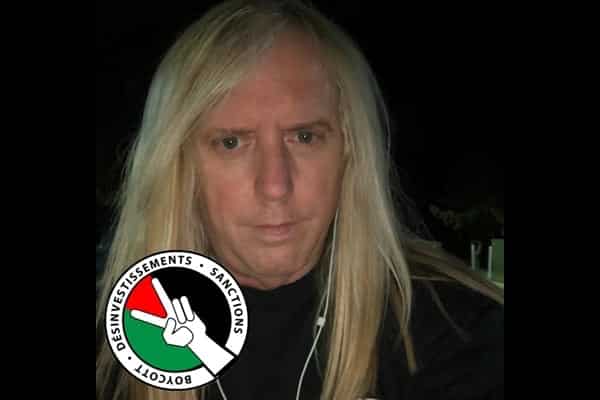 Shirley Temper support
And..WTF?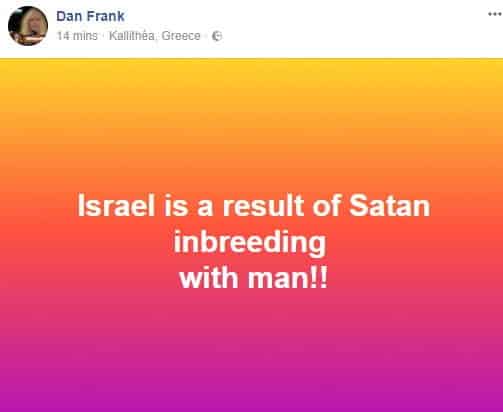 He was actually recently in Israel, trying to shoot propaganda videos. As you can see from the results, he should stick to his day job
https://www.facebook.com/DanFrank4Congress/videos/10156134466063724/
Oh wait, he doesn't seem to have a day job. He used to be an IT manager at NRG Energy, even looking almost normal
but more recently ran for Congress. You can guess who he blames for his failure.
Most people are unaware of a highly influential lobby organization in Washington D.C. that is by far the most powerful in terms of influence on our foreign policy. Its name? The America Israel Political Action Committee (AIPAC). For any candidate to stand a chance in the race, one must give their unconditional support for Israel. In fact, AIPAC makes candidates sign an oath to always support Israel on every vote in Congress. Few in office who don't abide by AIPAC's demands have survived in politics, a secret primarily known only to insiders.

—

Given my moral compass, I wasn't willing to play that game. Instead I used my platform to spread truth to as many as possible in my district.
Of course, you know where this is heading. Dan does not like Jews, and is terrible at hiding that fact.
Dan, thanks for playing Anti-Zionist-Not-Antisemite. Unfortunately, you lose!