Ridiculous Pallywood of the Day
The Palestinian Information Center would like the world to know that so great is international support for their cause, that doctors from overseas are coming to offer medical assistance to their wounded protesters.
Like this young doctor from France.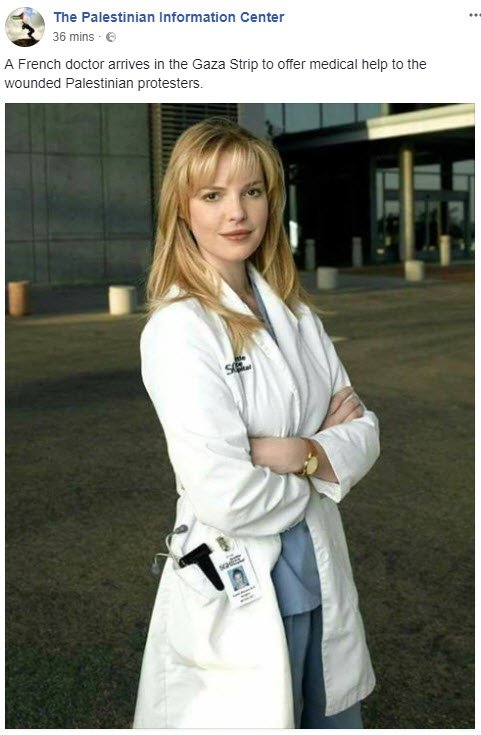 For the record, Katherine Heigl is not French, nor is she a real doctor. She did play one on TV on the hit show Grey's Anatomy from 2005-2010, though.
Palestinian Information Center, did you really believe you would get away with posting a photo of a well-known actress and passing her off as a doctor?
Apparently so – which just goes to show the contempt with which you treat our intelligence – not to mention the truth.
Update: The doctor from Spain is reportedly on his way (hat tip: Arsen)
Updated: "..we are committed to truth and credible news." Yup, they said that.