Yesterday, I was greeted on Twitter with this message: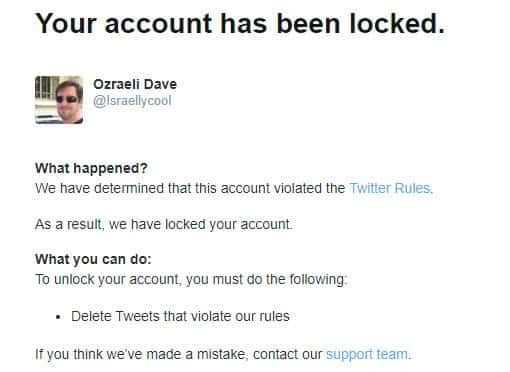 The offending tweet? A retweet of an antisemite from 2014, in which I mocked them!
I deleted the tweet, shaking my head, thinking this was the end of it. I was wrong.
I was just greeted with this message: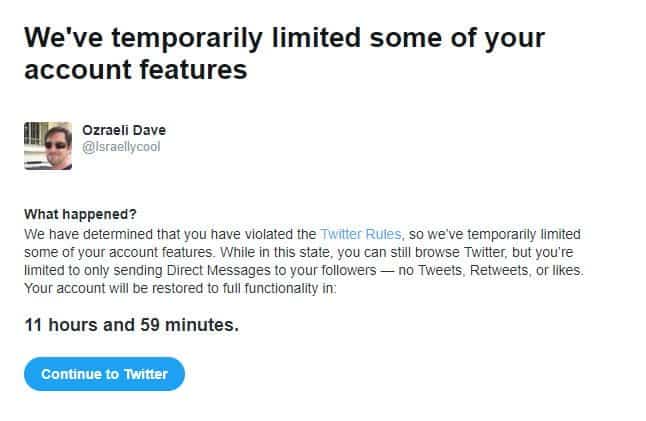 I have no idea how I violated the rules, but given the fact that Twitter seems to take issue with those who retweet antisemitic and hateful tweets with a view towards exposing and mocking the individuals in question, it could be any one of thousands of tweets. It is what I do.
And I know I am the target of the bad guys. They tweet about it all the time.
If this is the case, I am not sure I will be able to stay on Twitter. That is not a threat, it is just a statement of practicality. I may continue to have account features limited or even my account suspended for good.
And I am sure I am not alone.
Please help ensure Israellycool can keep going,
by donating one time or monthly