What does a meeting between a bloated has-been in ill-health and another bloated has-been in ill-health look like?
This:
Yup, that's 'son of a dog' and 'hand of God'.
Maradona reportedly told Abbas "In my heart, I'm Palestinian." And I get it, given the state of his heart. Also, he loves a good w(h)ine. And, of course, he's dishonest and has delusions of grandeur.
Meanwhile, here is a photo from the meeting: a photo of Abbas presenting Maradona with a painting.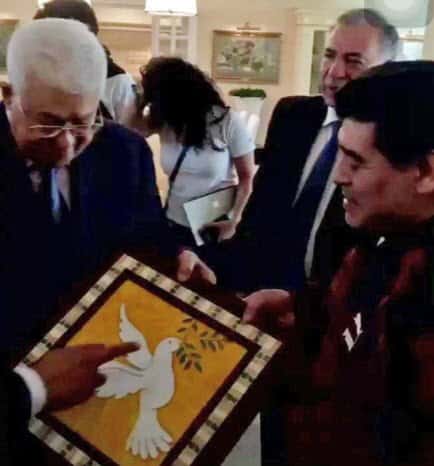 Naa, that doesn't work for me.
There, that's better.
Please help ensure Israellycool can keep going,
by donating one time or monthly