Former Head of UNHRC Inquiry Into 2014 Gaza Conflict Comes Out of Israel Hating Closet
Back in 2014, Israel and its supporters claimed that William "Droopy Dog" Schabas, appointed by the UN Human Rights Council to head a committee charged with investigating alleged war crimes during Operation Protective Edge, was unfit for the task due to bias. As I wrote at the time:
Schabas himself disputed the charge (backed up by the Jewish Daily Forward, which pretty much said that Schabas can't be biased because he likes pastrami).
Schabas ended up resigning due to contacts with the PLO that do not appear to have been previously disclosed.
Turns out he has well and truly come out of the Israel hating closet since those days. He was recently photographed demonstrating against Trump's "anti-Palestine policies."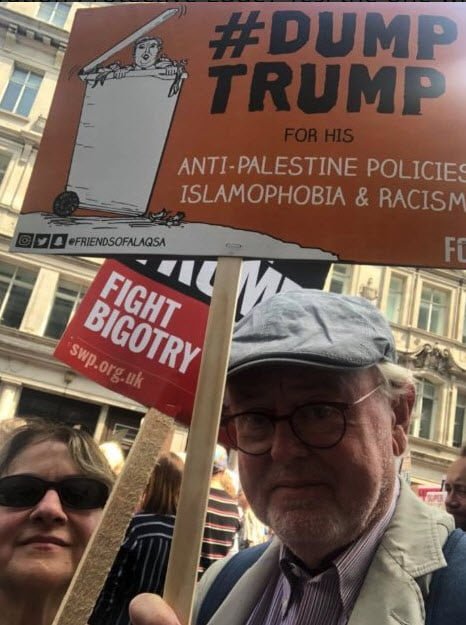 But it gets even worse. Note the banner he is holding was made by Friends of Al Aqsa – a pro-Hamas organization that advocates for Israel's destruction.
The UN Human Rights Council sure knows how to pick 'em.