Latest Palestinian Propaganda "Own Goal": Monk-ing Around Edition
Quds News Network with the latest in their series "Dredging up old photos of mandate Palestine to make some sort of point I am not really sure of":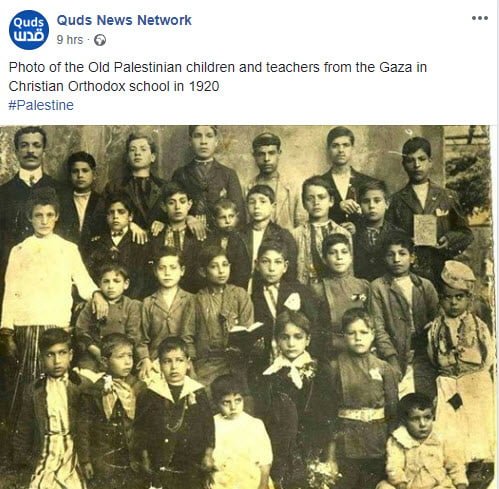 For a start, the anti-Israel crowd can't seem to even agree where and when this was taken. Was it 1920 Gaza as QNN suggests? 1925 Gaza? Or was it, rather, Jerusalem, or the Monastery of St John which is south of Jerusalem?
If it was Gaza, then Israel only retook Gaza in 1967, after it was under Arab-Egyptian control from 1948. We never closed down any religious institutions – the opposite, freedom of religion has been guaranteed – and the palestinians have been fully in charge within the Strip since we withdrew back in 2005. If during that time any monasteries were closed (which could be possible), it is on them.
If it was the Monastery of St John, then it is still around – further proof of the freedom of religion in Israel.
Either way, this post is yet another example of Quds News Network shooting themselves in the foot. They are better off taking the vow of silence.