Now I've Been Accused of Trafficking in Organs
The harassment and defamation campaign continues, with another Jew hater posting publicly an outright lie about me: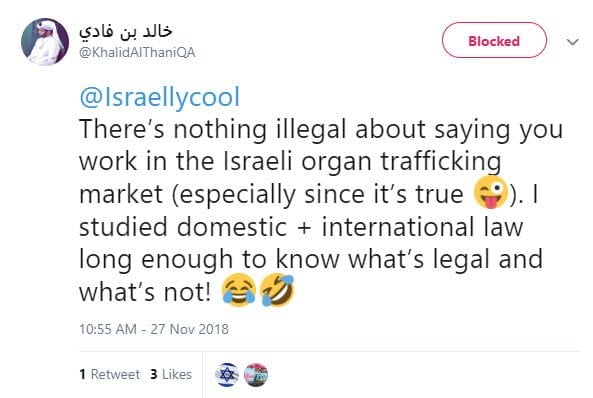 I only import guitars sorry (just kidding!)
But on a serious note, I post this here for a number of reasons.
One, to put this on record in case these evil specimens attempt to harm me or my family. I want all those inciting to face the full wrath of the law if anything were to happen (G-d forbid).
Two, to put it on record that this is an outright libel. Any defamation lawyers out there who read Israellycool are invited to contact me so I can go after these shameless liars. Malicious intent is a given (Unfortunately, Shurat HaDin have proven themselves to be totally disinterested and useless).
Three, to shine a light on the tactics of those who are threatened by facts and logic. They do not try to rebut anything I write. They give up and immediately try to destroy me with personal attacks and lies. Because everything I post is backed up. Even when I expose Jew haters, I use their own posts to prove it.
Remember, if you are on the same side as such people, you are clearly on the wrong side.
Do not get me wrong. While the idea there are people like this in the world does bother me, their tactics will never break me. I choose to use their own actions and words against them, to show the type of people who hate Israel and the Jewish people.
And I will bless those who bless you, and the one who curses you I will curse, and all the families of the earth shall be blessed in you." – Genesis 12:3