With yesterday being the Israeli elections, the results as of the time of this post are still not clear.
According to those unofficial results, Likud and Blue and White are tied at 32 seats; next is the Joint List with 12 seats; Shas and Yisrael Beytenu have 9 seats each; United Torah Judaism has 8; Yamina has 7; Labor-Gesher is at 6; and the Democratic Camp has 5.
The Joint List is a political alliance of the main Arab-dominated political parties here in Israel, which means Israeli Arabs really got out and voted this time around.
I thought I'd point this out, along with some photos of Arab-Israelis voting, as a reminder that those accusing Israel of being an "Apartheid" state are malicious liars.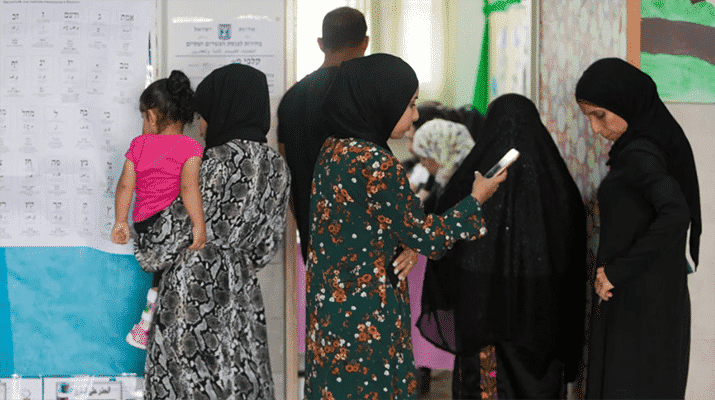 Update: You can't make this stuff up – unless you are Chief Palestinian Propagandist Saeb Erekat.
Israeli elections were about maintaining the status quo or strengthening apartheid.For peace to prevail ,next government has to realise that there will be no peace nor security without ending the occupation :Palestine next to Israel 1967 borders.

— Dr. Saeb Erakat الدكتور صائب عريقات (@ErakatSaeb) September 18, 2019
.
Please help ensure Israellycool can keep going,
by donating one time or monthly