Ridiculous Palestinian Propaganda of the Day
Anti-Israel Facebook page Quds News Network seems to be lamenting the fact Israel is under lockdown over the Jewish festival of Fish Hashanah.
Wait, what?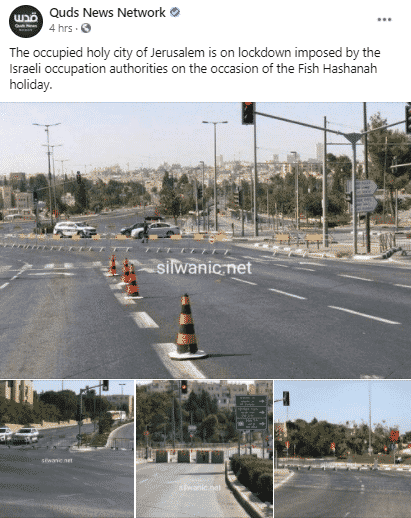 The Jewish festival of Rosh Hashanah was over a week ago. Today was Yom Kippur (not Yom Kipper).
Which means Quds News Network just invented something that does not exist.
Well, something else.