Senior Canadian Government Advisor Nizam Siddiqui Unleashes on the Jews
Meet Nizam Siddiqui.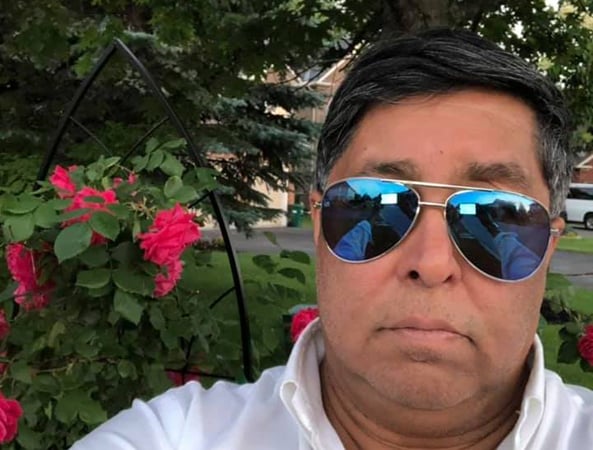 Nizam works as a Senior Analyst for the Privy Council Office, which means he works with the PM of Canada.
The Privy Council Office (PCO) supports the Prime Minister and Cabinet. Led by the Clerk of the Privy Council, the department helps the government in implementing its vision, goals and decisions in a timely manner
A few years ago, Nizam was interviewed about a terrorist attack
The video description is
Nizam Siddiqui is Muslim, and said he hoped Mondays attack doesn't lead to increased Islamophobia. The radicalism is not Islam, he said.
Yet Nizam has no issue engaging in Jew hate and taunting Jews online
Besides his vile Jew-hate, note Nizam's confusion, mocking the ancient Hebrews like Isaac on one hand, while claiming the palestinians are the true descendants of the Hebrews of the Bible on the other.
He also claims the Bible is a hoax
so go figure.
Note also the venue of most of his antisemitic postings is a Facebook group called The Crimes of Israel. Nizam is the archetypal anti-Zionist-not-antisemite
In addition to this, it seems Nizam is posting also under at least one alias – a Jewish woman called Debbie Waugh – based on the similar phraseology and topics.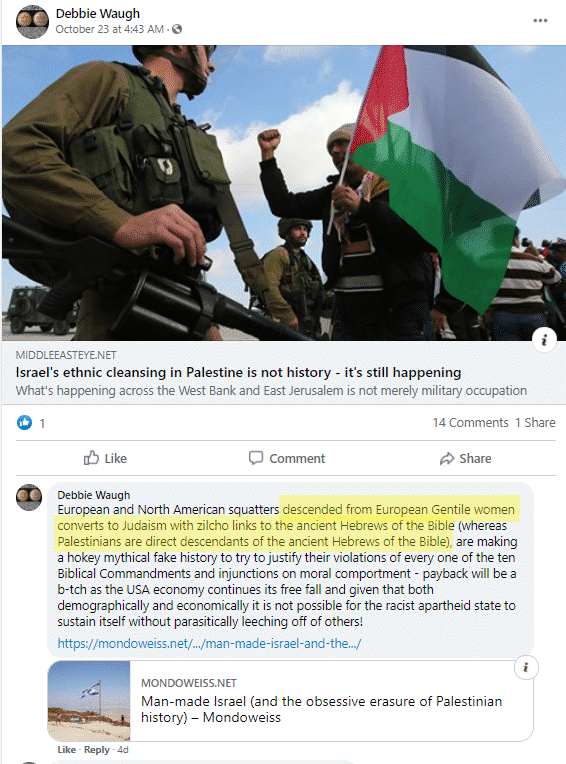 I'm sure the Prime Minister of Canada would not be pleased to find out his employee is engaging in such conduct online.
Hat tip: Angus
Update: The Canadian Government is now looking into this.