Antisemitic Foodbenders Owner Kimberly Hawkins Facing More Charges
Well, this is awkward
You have to appreciate owner Kimberly Hawkins' sense of humor in writing "This is sick." This coming from the clearly sane individual behind some of these classics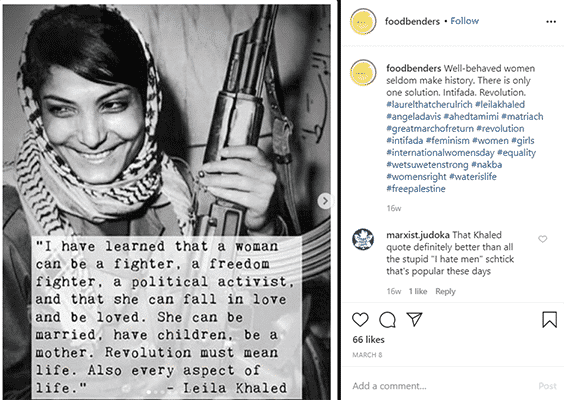 As for the good news she mentioned
The city of Toronto has filed charges against a local food store and catering company for discriminating against the city's Jewish residents, according to a statement from B'nai Brith Canada, which has been in contact with Toronto officials about the alleged violations.

According to the organization, Toronto's bylaw enforcement agency is looking to penalize the business, Foodbenders, under a section of the city's bylaws that prohibit using a business to "discriminate against any member of the public" on the basis of "race, colour, or creed." The agency plans to request a hearing with Foodbenders before the city's licensing tribunal, B'nai Brith said.

—

At least two organizations, B'nai Brith Canada and the Centre for Israel and Jewish Affairs, have filed complaints with the Human Rights Tribunal of Ontario, which oversees cases involving discrimination. In addition, Foodbenders faces a lawsuit from a Toronto designer who alleges that the business libeled him in a social media post describing him as a terrorist.
Meanwhile, her fundraiser to raise money for her mounting legal costs does not seem to be going so well.
Yup, I agree. BDS Foodbenders!