BDS-Supporter Adam Riga ID'd as Guy Who Desecrated Montreal Synagogue
A few days ago, a man was arrested after spray-painting one of Montreal's largest synagogue with swastikas. The suspect had also brought a gasoline canister with him, presumably not to light up his cigarette.
The incident generated some high profile responses:
This is my shul. My children's school. The place that was for years our home away from home, where we prayed and played.

It is the shul in which Leonard Cohen stood by his grandfather. The place that inspired his legacy and lyrics, from 'Hallelujah' to 'Hineni'. https://t.co/J5jbl02XmV

— מיכל קוטלר-וונש | Michal Cotler-Wunsh (@CotlerWunsh) January 13, 2021
This is despicable. I condemn this vile act in the strongest terms possible and stand united with Congregation @ShaarHashomayim, Rabbi @AdamScheier, and Jewish Canadians across the country. We must always denounce antisemitic hate, no matter when or where it arises. https://t.co/lD8LaPNaz9

— Justin Trudeau (@JustinTrudeau) January 14, 2021
The suspect has since been identified as Adam Riga (who also goes by the name Adam Rackett).
A guy with a liberal arts education who has moved from job to job, Riga seems to have an obsession with Taylor Swift.
And Israel, as evidenced by him signing this BDS letter over 4 years ago
Yup, he clearly hates Israel and has nothing against Jews (!)
It hasn't stopped him from benefiting from us though
(Pfizer CEO Albert Bourla is the son of Holocaust survivors)
Adam, I'd say you are DOING IT ALL WRONG!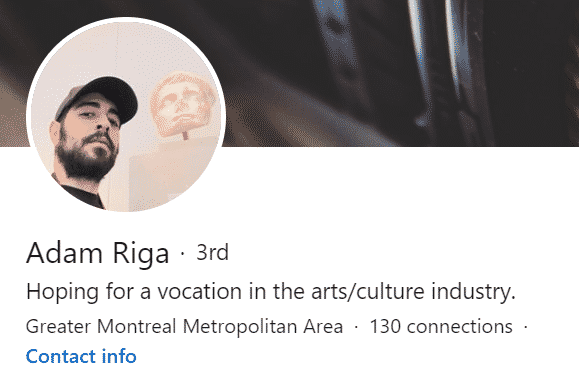 Also, thanks for playing anti-Zionist-not-antisemite. Unfortunately, you lose!