California Auction House I-15 Auctions Selling Nazi Items
I-15 Auctions is an auction house based out of San Bernardino County, Orange County, and Riverside County. It "specializes in auction services that include all levels of government," and prides itself on their "high standard of business ethics."
Apparently, their business ethics allow them to sell Nazi items.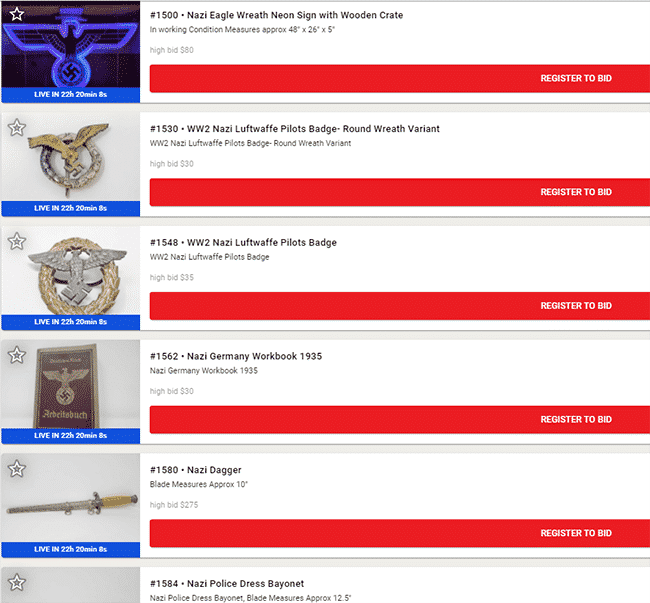 Even if you are of the opinion that Nazi memorabilia from WWII has historical value, and could therefore be of interest to those interested in all kinds of war memorabilia (without necessarily being Hitler fanboys), the first neon light item does not seem to be from WWII, and would likely only appeal to Jew-haters.
I have contacted I-15 Auctions to let them know how offensive and wrong this is. I'll update you in a future post.
Hat tip: Craig