University of Toronto Uses Images of Terrorists to Promote Event
The University of Toronto's Institute of Islamic Studies, Department of History, and Centre for the Study of the United States is today co-hosting an event called "Liberated Students in a Colonised Campus: Reflections on the Palestinian Experience at the University of Toronto." 
This is the graphic being used to promote the event:
It is full of terrorists and those supporting terrorism.
The figure on the top left
is Mays Abu Ghosh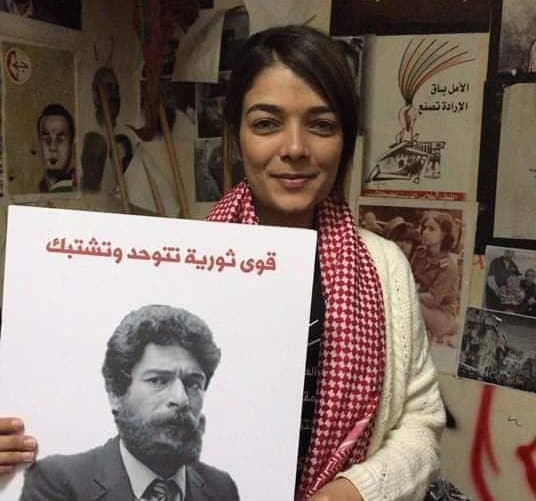 a palestinian Arab journalist who was charged with being a member of the Democratic Progressive Student Pole, a student bloc banned by Israeli military orders, and with "communicating with an enemy" (contributing to an allegedly Hezbollah-affiliated news agency). Here is a photo of her supporting freedom for Georges Ibrahim Abdallah, sentenced to life in prison for the 1982 murder of an assistant US military attaché, the murder of an Israeli diplomat outside his home in Paris the same year, as well as involvement in the attempted assassination of a former American consul.
The figure below her in the graphic
is none other than "Shirley Temper" Ahed Tamimi
a terror-supporter who has called for stabbings and suicide bombings.
Below Tamimi
is Ghassan Kanafani,
a leading member of terror group Popular Front for the Liberation of Palestine (PFLP). He forged connections between the PFLP and other far-left terrorist groups, including the Japanese Red Army, thereby facilitating the 1972 Lod Airport Massacre in which the two groups murdered 26 civilians.
I wish I could say I was surprised by any of this. But at this point, it is totally the kind of thing I expect to be seeing on North American campuses.
Thanks to B'nai Brith Canada for drawing my attention to Kanafani's depiction on the poster. That led me to ID'ing the other terrorists/terror supporters.