Debunked Palestinian Libel Uncovers Disturbing Parenting
An Israel-hater has alleged Israel arrested an 11-year-old palestinian boy, while tweeting also footage of the "arrest."
The tweet has been retweeted over 20,000 times and liked over 32,000 times, with the video viewed 3.4 million times, as of the time of this post.
Except it is a lie that the boy was arrested; he was detained briefly after allegedly throwing rocks, according to Defense for Children International – Palestine (DCIP) , hardly the Israel-lovers themselves.
Israeli police detained an 11-year-old Palestinian boy yesterday in occupied East Jerusalem even though he is below the age of criminal responsibility under Israeli law.

Bassam Mazen Bassam al-Kiswani, 11, was playing outside his home in East Jerusalem's Beit Hanina neighborhood around 5 p.m. yesterday afternoon when Israeli police officers arrived to arrest him, according to information gathered by Defense for Children International – Palestine. Israeli police officers separated Bassam from his family and detained him briefly in an Israeli police vehicle parked near his home. Israeli settlers who live nearby summoned the police alleging that Bassam had thrown stones at them, Bassam's father, Mazen Bassam al-Kiswani, told DCIP.

Video footage of the incident shows Bassam detained in an Israeli police vehicle and his two younger sisters crying and pleading with an Israeli police officer. Bassam's father and other family members intervened to prevent the Israeli police officers from taking Bassam away, and he was eventually released from police custody, according to documentation collected by DCIP.
Despite DCIP's insinuation that his throwing rocks was merely an "allegation", chances are that he really was. Thanks for Digfind, we see the young tyke has been coached badly by his mother in the art of terrorism.
https://www.facebook.com/tlyn.kswany1/videos/1925956577435586
(Another copy in case she deletes it)
Yes, Mum loves herself some terrorism.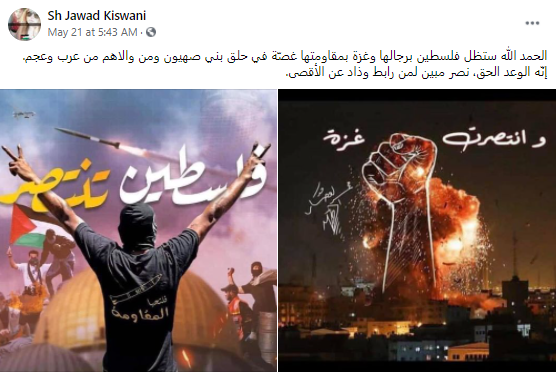 Dad's a real piece of work too.
In case you are wondering whether these are really the kid's parents, I can confirm they are. That sure looks like father Mazen in the video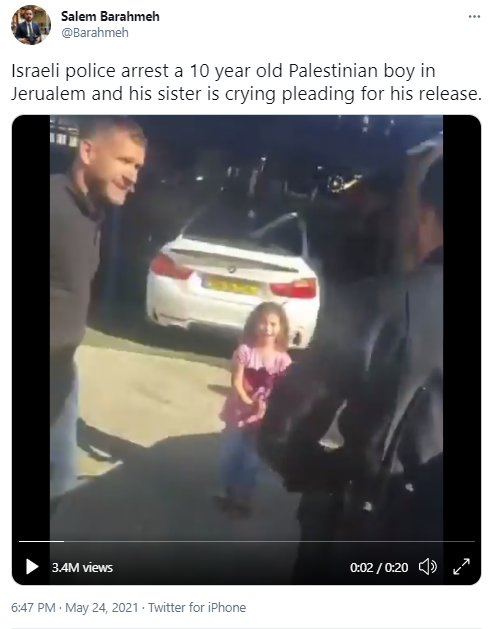 and this sure looks like Bassam the son
Incidentally, mum describes herself as "separated" on Facebook, and dad says he lives in Tel Aviv!
If this is the case, I hope the Israeli police are aware of him and plan to act.