Haters Caught Offside As Former Celtic Coach Neil Lennon Praises Israel
It is no secret that many fans of Scottish football team Celtic are extreme Israel-haters. For instance, many displayed palestinian flags at a game in May, during Operation Guardian of the Walls.
Their former coach is clearly not cut from the same cloth:
NEIL LENNON has revealed he would be open to taking his managerial career abroad as he admitted he'd be interested in a job in Israel.

The former Celtic boss admitted he's always wanted to test himself in another country outside the UK and said if he was offered a role in Israel he'd "absolutely" consider it.

Lennon has been out of work since he resigned from his post as Celtic boss in February, but has shared his desire to get back into management.

Asked if he'd be interested in working as a manager in Israel in a video shared by agent Dudu Duhan's Scoutpush network, Lennon replied: "Yes, absolutely. For a start, Israel is a beautiful country.

"I have a great affiliation with Israel, with the football because of the players I have worked with and people I have met. People like Dudu, friends and colleagues over the years.

"I have a good relationship with Dudu, who is a big agent in Israel, and he brought me lots of players.

"I have always kept an eye on the bigger clubs, like Maccabi, like Be'er Sheva. Even Ashdod because we took (Efe) Ambrose from there originally.

"So yes, it would definitely be something that I am interested in. I have always wanted to work abroad."
Needless to say, the haters are not happy.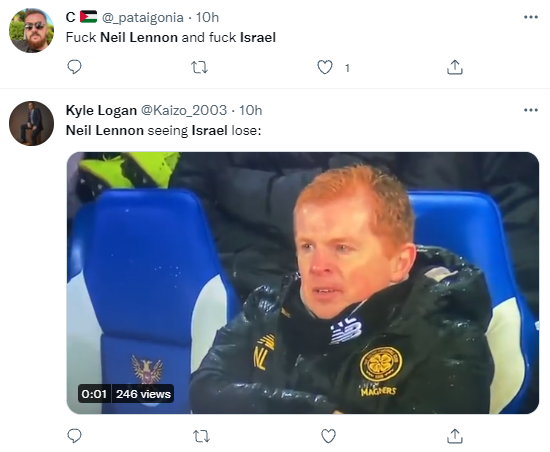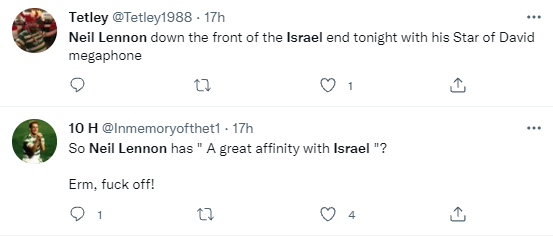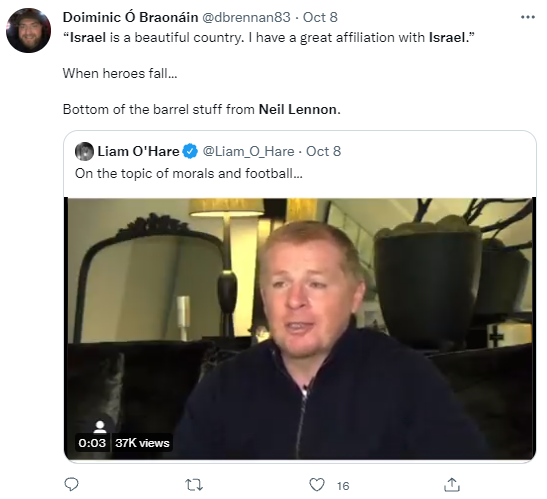 I almost feel sorry for these people -how miserable they feel every time Israel is even mentioned.
I said almost.
Hat tip: Maimon