Anti-Zionist-Not-Antisemite of the Day: Roberta Butler
Meet Roberta Butler.
A kind looking woman who could be anyone's grandmother, Roberta supports Black Lives Matter, and portrays herself as a G-d-fearing person who promotes love and kindness in the world:
She also supports "palestinian rights":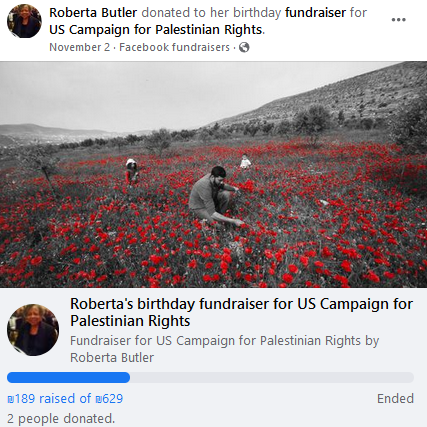 But don't be fooled. This angelic-looking woman is closer to being the spawn of the devil, such is her hatred of the Jewish people, who she blames for pretty much everything:
Such is her hatred, she has to perform some serious mental gymnastics. Like referring to one of the biggest Israel-hating Jews on the planet, George Soros, as a Zionist:
and comparing Israel to the Nazis, while denying that there was even a Holocaust:
Of course, she'll deny she is antisemitic:
Roberta, thanks for playing anti-Zionist-Not-Antisemite. Unfortunately, you lose!