Palestinian Arabs "Resurrect" Murdered Rabbi Again, In Heinous KKK Comparison
Anti-Israel hate site Quds News Network never miss an opportunity to demonize the Jewish state, and they were handed another opportunity when Israel's own hate site Ha'aretz compared "violent Israeli settlers" to the KKK of all things.
Quds News Network wasted little time employing their graphical prowess to visualize that vile comparison.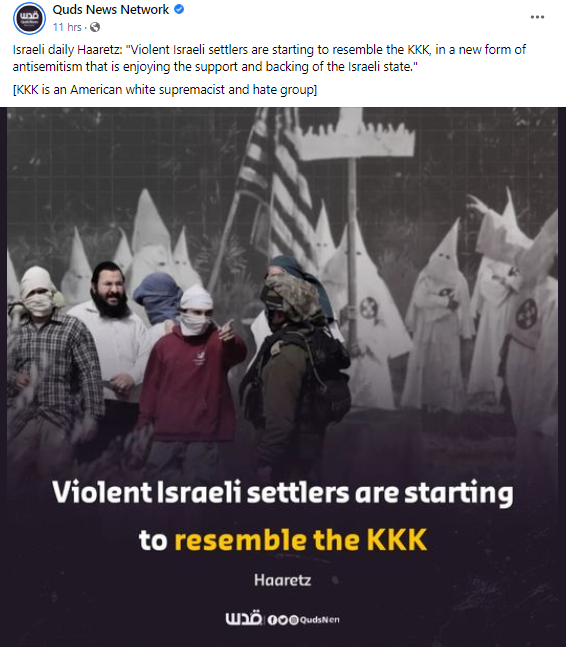 What makes this even more vile is that the supposed "violent settler" with the beard and white shirt on the left-hand side is the late Rabbi Raziel Shevach, a peaceful Rabbi murdered by palestinian Arab terrorists in 2018.
This is not the first time they have "resurrected" poor Rabbi Shevach from the dead in order to use his image to demonize Jews in Judea and Samaria. It seems his photo is unfortunately some kind of sick, twisted stock photo they like to bring out every once in a while, to depict "violent settlers." Which besides being reprehensible is the exact opposite of reality, because he was the one murdered by violent terrorists.
Unfortunately the answer to the question "How low can they go?" is a work in progress.