Palestinian Organizations Organize NYC Rally in Support of Terrorism
A number of palestinian organizations have organized a rally in New York City, which is not at all subtle in its support of actual terrorism: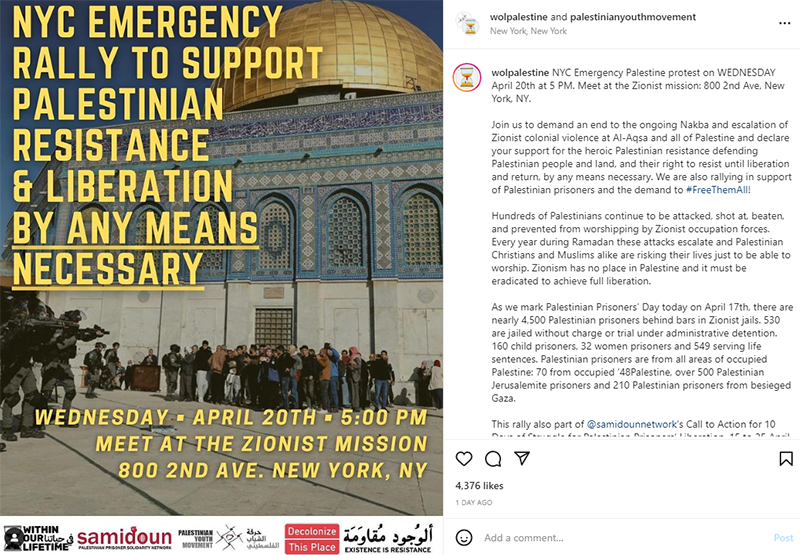 Note how the words "by any means necessary" are underlined. This rally is nothing short of an emphatic call for the murder of innocent Jews.
We are already seeing spiraling antisemitism in NYC, so I fully expect this rally to provoke even more violence against Jews in the city and surrounding areas. G-d help us.
April 20th also happens to be Hitler's birthday, which I think is rather appropriate.