Elad Terrorists Caught – And Made Over
The two murderous palestinian Arab terrorists responsible for hacking three Israelis to death with an axe in Elad last week have thankfully been caught by our security forces.
Here's how they looked when we got 'em:
And here's how the palestinian Arab propaganda machine has portrayed their arrest photos: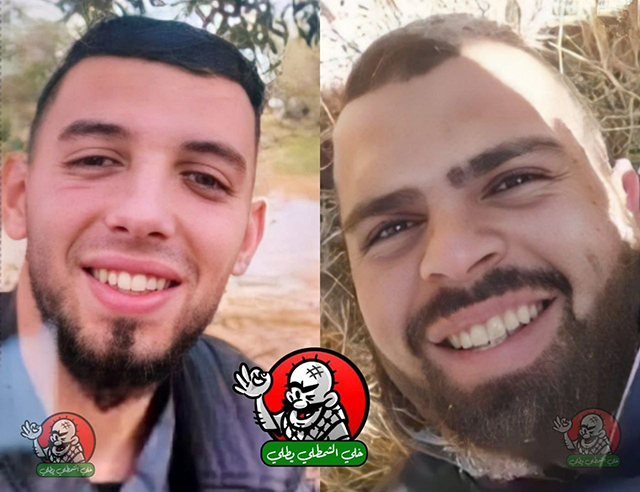 This isn't the first time they've faked smiles on some pretty miserable-looking caught terrorists. Though it might be the first time they've photoshopped out one's braces.
They can photoshop all they like – there is no hiding the sickness of their society that incites and celebrates murder and actively works towards the genocide of another people – while convincing many in the world the opposite is true.
Hat tip: Uri