Delicious! Bella Hadid's Company Sells to Israel, Not "Palestine"
Israel-hater and model Bella Hadid is pushing a non-alcoholic beverage called Kin.
At first, I thought she was just hired to promote it, but it turns out she is a co-founder.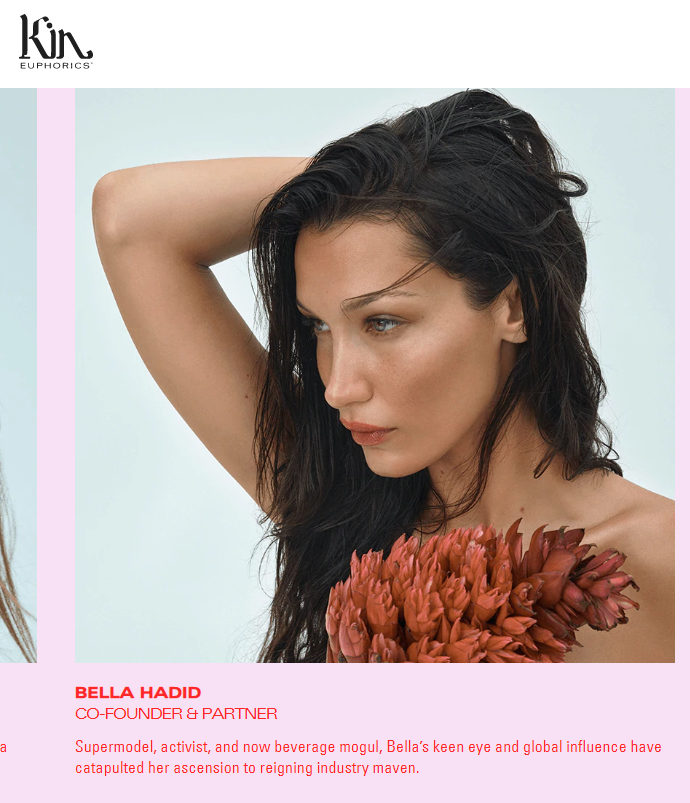 While I cannot comment on whether or not the product itself is any good, what I do find to be delicious is these are the countries to which they sell:
Not only does Israel appear…but there is no 'Palestine'!
Kin has clearly outsourced international orders to a company called Mayple, but I still find it hilarious that this "Palestine advocate" who spouts non-stop hatred against the Jewish state seems more than willing to sell to us.
I wonder if she will still have Suha Arafat's endorsement for Congress.
And it isn't the first thing she might be "selling" to us, although perhaps not for long:.
Bella Hadid was appointed as the new face of Swarovski, she announced in an Instagram post on Thursday.

In response to the announcement, the Israeli branch put out a statement condemning the appointment.

"Crystalino Group, the importer and owner of Swarovski stores in Israel, wants to make it clear that it is entirely against the appointment of Bella Hadid as the presenter of the brand," the statement said.

"The company will not allow Bella Hadid to take part in advertising the brand in Israel and is working hard to get her replaced."