Antisemite Zahra Billoo's Terrible Couple of Weeks
The last we heard from antisemite Zahra Billoo, she appeared on a panel organized by DouchebloggerTM Richard Silverstein, where she again incited against Jewish organizations, and showed her support for terrorism.
I am happy to say that she has had a rough last couple of weeks. First up, she has been attacked by her own, in her attempt to appeal to those who identify as progressive: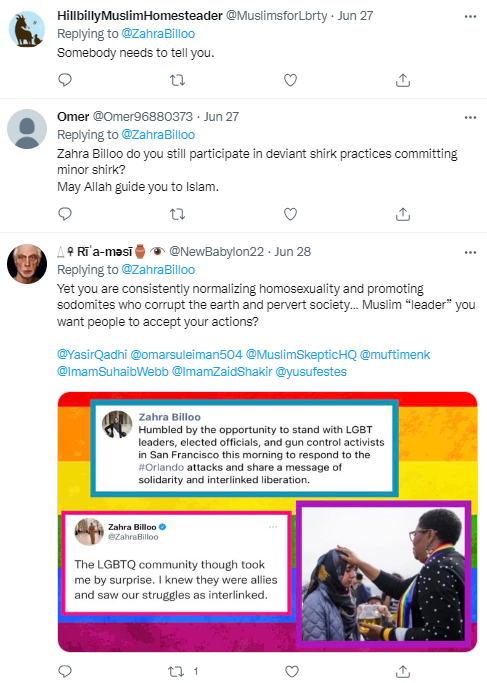 And if that wasn't bad enough for Billoo, she apparently sent a group of activists to an Israeli-owned restaurant!
Maybe she can commiserate with George Galloway.
And this response to her tweet pretty much sums up the attitude of many antisemites:
How dare those sneaky Jews offer Halal food to make life easier for Muslims! (and we don't even know if the owner was an Israeli Jew or Israeli Arab).
I guess Billoo can be comforted knowing CAIR still have her back – they just trotted her out to make a video message in celebration of their 28th birthday: