Ringo Starr's Experience With Antisemitism
The Forward have a piece on Ringo Starr titled The Secret Jewish History of Ringo Starr, presumably because it was his 82nd birthday on the day it was published. Among the tidbits mentioned:
Ringo Starr isn't Jewish, but that didn't stop a group of Canadian separatists from issuing a death threat against Starr for "being Jewish" in September 1964, before the Beatles were scheduled to perform in Montreal. Starr reportedly wound up playing the concert with an armed bodyguard seated beside him, with his ride cymbal angled upwards the better to shield him from the crowd. Starr recalled in The Beatles Anthology, "Some people decided to make an example of me, as an English Jew. The one major fault is I'm not Jewish." The Beatles never did play Montreal again.
According to this article, it was a group of "radical French-Canadian separatists." Which beggars the question: why the antisemitism from them? Perhaps the answer lies here:
Francophone nationalism was tied up with Catholic values, and Jewish immigrants were seen as conniving entrepreneurs, social deviants, and Christ-killers, their non-Catholicism a toxic threat to the French Canadian body politic. In her controversial 1994 book The Traitor and the Jew, French Canadian historian Esther Delisle attributed much of the roiling hostility to the chief architect of Quebec nationalism, a Catholic priest named Lionel Groulx who wrote passionate condemnations of Jews throughout the 1920s, 1930s, and 1940s. "In the rest of Canada there was no major institution behind anti-Semitism," Abella said. "In Quebec, the Church was a mouthpiece."
But the same article reveals an interesting development:
As church influence began to recede in the early 1960s, nationalist ideology became grounded in protecting French Canadians' peculiar cultural and historical identity under the flag of the PQ, which was formed in 1968 by René Lévesque, a former war reporter.

The separatist movement was never formally anti-Semitic. Indeed, Lévesque looked to Zionism as a model for Quebec nationalism

But the sentiment was ingrained among the rural rank-and-file partisans of the PQ. "It's hard to get rid of so many years of teaching," said Abella.
Antisemitic-not-anti-Zionist? That's a twist!
But back to Ringo. The article quoted before reveals why they thought Ringo was Jewish:
It seems that a group of radical French-Canadian separatists, assuming that Beatle drummer Ringo Starr was Jewish, had put out death threats on him. Why the assumption? Ringo's inordinately big nose. (!!!!)
Well, if you want to play the appearance game..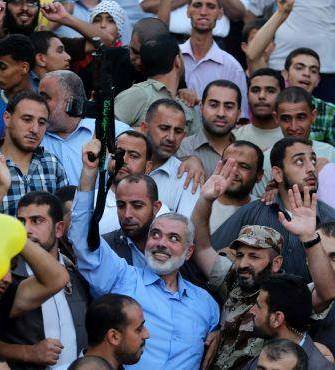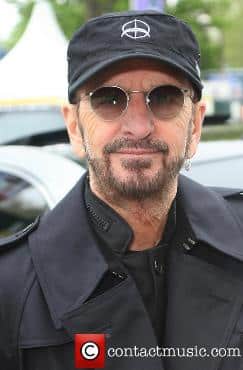 Just pointing out the ridiculousness of their conclusions. Meanwhile, reading about this episode in history, I could not help but wonder what Jeremy Corbyn thinks of Ringo. I am guessing not much.
Ringo Starr has said he hopes Theresa May can bring "peace and love" to the UK with Brexit.

Asked to choose between Labour leader Jeremy Corbyn and the current Prime Minister, he replied that he hopes Mrs May is more likely to deliver as she is leading the country.

"I'm not political, but it's right now Theresa May in charge so let's hope it's going to be her," he said.
Ok, he probably hates him: