'Batman' Nir Barkat to the Rescue. Again.
Former Jerusalem mayor and current MK Nir Barkat is widely know as The Batman for his various feats of heroism. These include:
And he's done it yet again.
In the middle of the day at 12:30, on the way out from Beit Shemesh, a girl got stuck in the middle of a traffic light intersection, so me and a friend got out to help.

Suddenly a car stops and out of it comes none other than Knesset member Nir Barkat.

"Miss, put it in neutral and we will push you to the other side of the intersection," he said and so he did.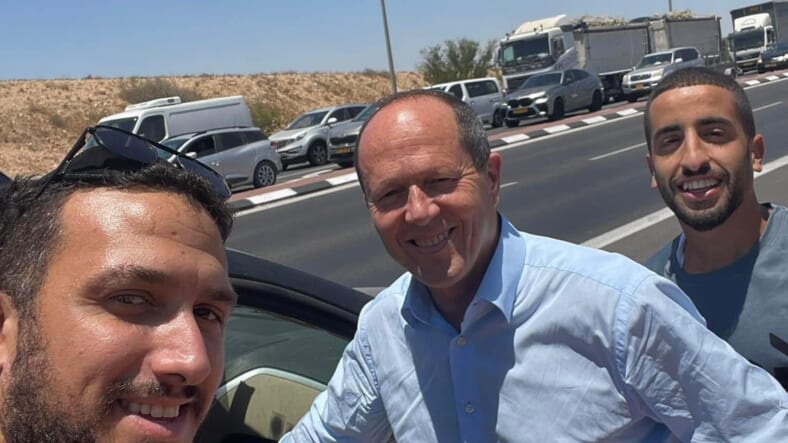 What will he do next?