Ridiculous Palestinian Propaganda of the Day: Little Miss Edition
Another day, another thing co-opted by the palestinian propaganda machine:
Social media has been awash with a new trend over the past week, with thousands of users sharing personalised Little Miss memes, which play on the classic children's books.

As part of the trend, creators personalise characters to fit with modern-day, adult life, with users sharing the memes they feel most apply to them.

Supermodel Bella Hadid is among those to embrace the trend, using it as a way to continue the conversation around Palestine.

Bella, whose father, property tycoon Mohamed Hadid, was born in Palestine, shared a meme to her Instagram Story on Sunday which read "Little Miss won't stop talking about Palestine".

The image was originally shared by the model's cousin, Lina Hadid, who captioned the post: "Don't hate me because I am Palestinian! I have my share of shortcomings, however, my sincere dedication to the Palestinian cause is not one of them."
And boy, are the haters pleased about it.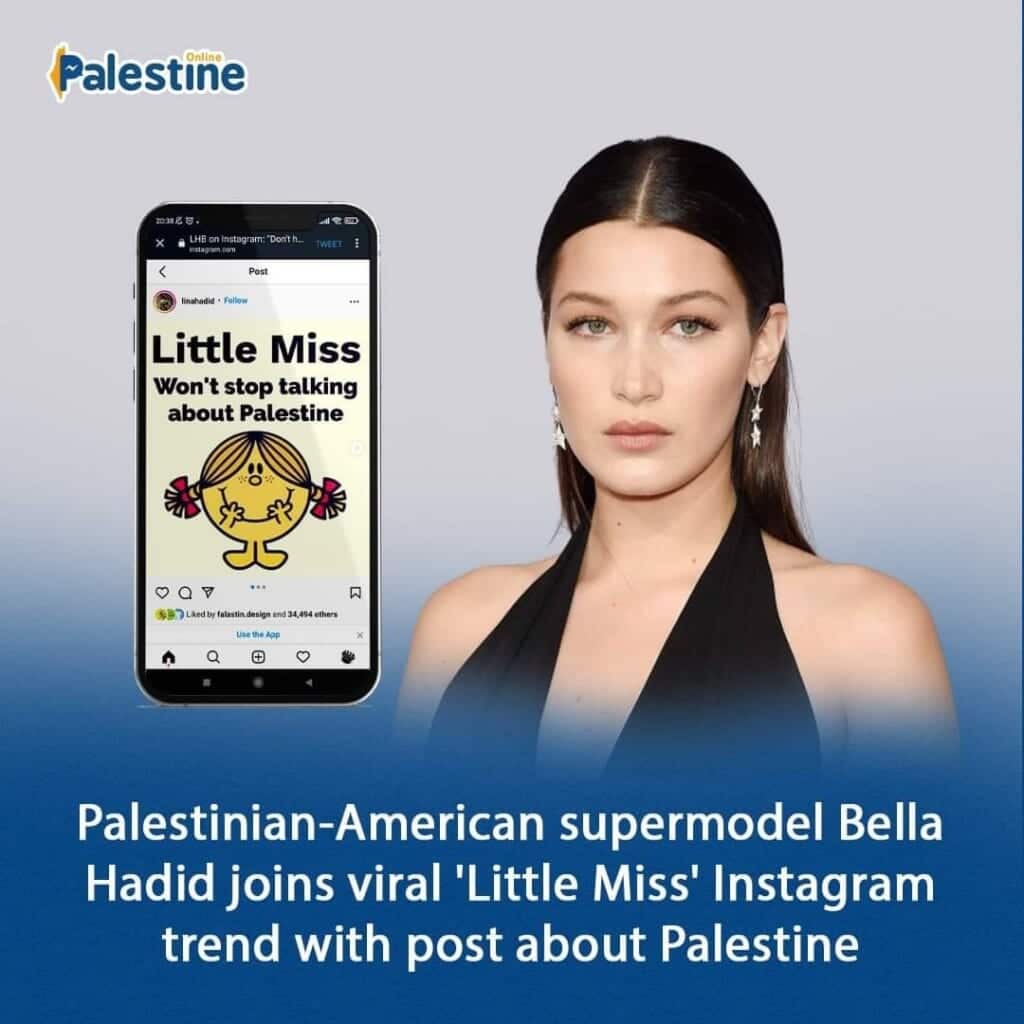 Which gave me an idea:
Inspired by Abba Eban.