Israel Haters Andy Levin and Huwaida Arraf Defeated in Congressional District Primaries
It was a bad day for Israel-haters, as some of their congressional candidates suffered massive losses.
In Michigan's 11th Congressional District Primary, even a fake Havdalah service couldn't save Israel-hater Andy Levin, who was heavily defeated by Haley Stevens. And while the haters are whining about AIPAC spending $4.2 million on ads boosting Stevens,
they conveniently leave out this fact:
Finally, it served as a showcase for the strength of EMILY's List, a group that supports women candidates who favor abortion rights. An EMILY's List offshoot pumped more than $5 million into helping Stevens..
In Michigan's 10th Congressional District, antisemitic terror supporter Huwaida Arraf had her (ham)ass handed back to her on a platter, getting only 14.2% of the vote to Carl Malinga's 47.1%.
Unfortunately, antisemite Rashida Tlaib won her primary race, as did Israel-hater Cori Bush,
so it wasn't a complete dog day afternoon for the haters.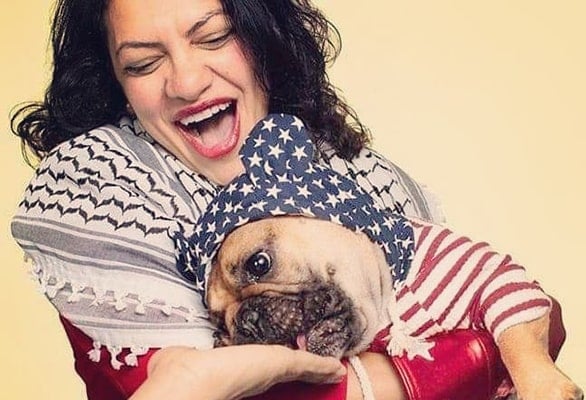 Update: So am I.