Unintentionally Hilarious Palestinian Propaganda of the Day
Anti-Israel Facebook page VPalestine today posted the following photo and caption:
I am assuming their caption is meant to convey the message that the beaches of Gaza are so beautiful, you could be forgiven for thinking you were in the Maldives.
But given the propagandists' history of mixing up places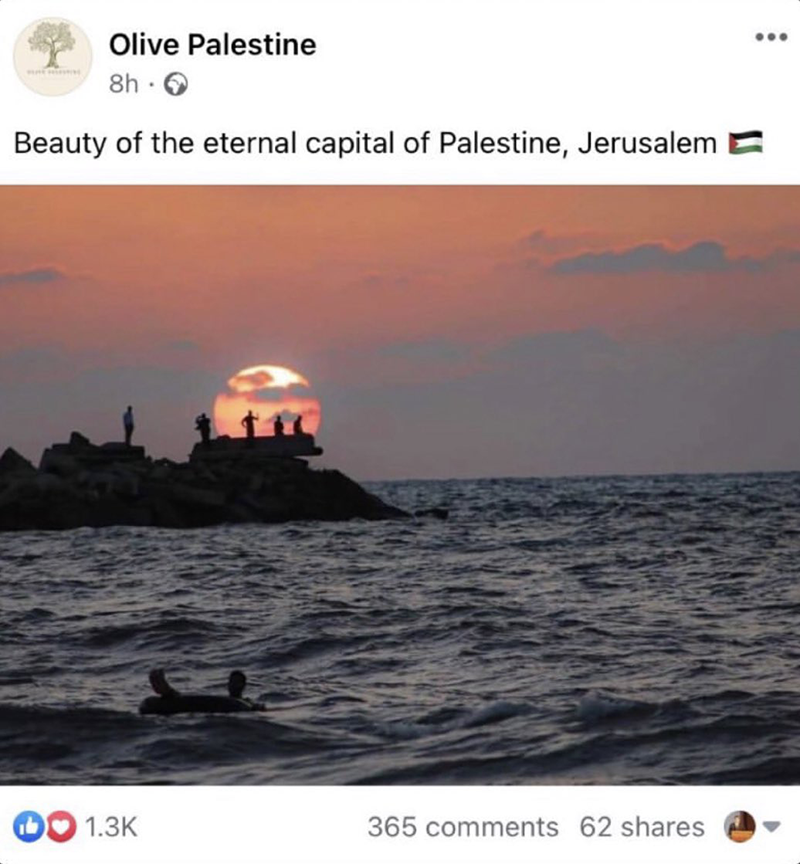 I interpret it as: We are not trying to pass off a photo of the Maldives as Gaza. Really!