Antisemite Farhad Khorasani's Train Wreck of a Website For His Legal Practice
Since antisemitic boofhead Farhad Khorasani appeared again on my radar – this time for proposing himself as the Shah-elect of Iran (!) – I thought I would see how his law practice is going (the fact he is even allowed to practice despite his continue antisemitism and creepy behavior is beyond me).
His Twitter profile reveals he has a new(ish) law practice called Gigachad Law, which in itself should sound alarm bells about his mental state (I explained in my previous post how 'Gigachad' is a man who garnered so much acclaim for his good looks and chiseled physique).
Gigachad Law's website is nothing short of a train wreck.
For a start, even though the website boasts of "our legal experts"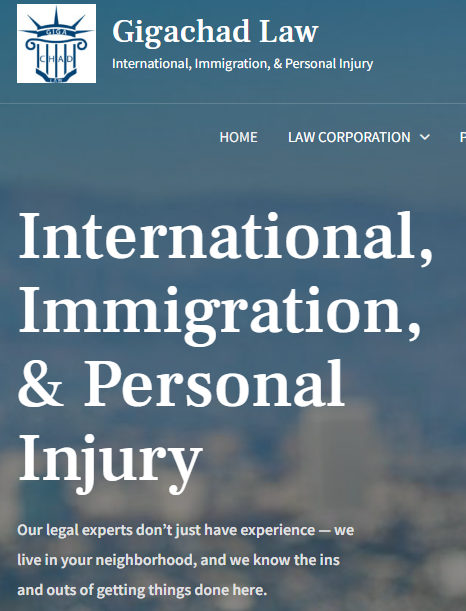 a look at the "Our Attorney's" section reveals they are an operation of one – our friend Farhad (who goes by his fake name Chad, naturally):
And if you want a lawyer who can actually spell, Farhad is not your guy.
But don't take my word for it. Check out the testimonials and ask Jammie White, Michael Johnson, and Julie Kyle, who have nice (?) things to say about Farhard, albeit in an alien dialect.
Alternatively, Farhad forgot to fill in this page.
Unlike his page on Personal Injury – Auto Accident
which seems to be plagiarized word-for-word from another law firm's website
He claims to have thousands of happy clients, which I somehow doubt. I also doubt he has thousands of unhappy ones. He also seems to be treating law like a wrestling match.

I am sure Farhad will hire technical SEO services and make corrections to his website following this post, and that's ok. One, it means he will be spending some time away from social media and spreading antisemitism. But also this post will still remind people that he's probably as good a lawyer as he is a human being.
Not very good.