Palestinian Propagandists Still Can't Correctly Identify Places in Israel: Jericho Edition
From the propagandists who brought us "we can't tell the difference between Yaffa and Haifa" comes their latest case of wecan'tidentifyplacesinIsraeltosaveourlife-itis: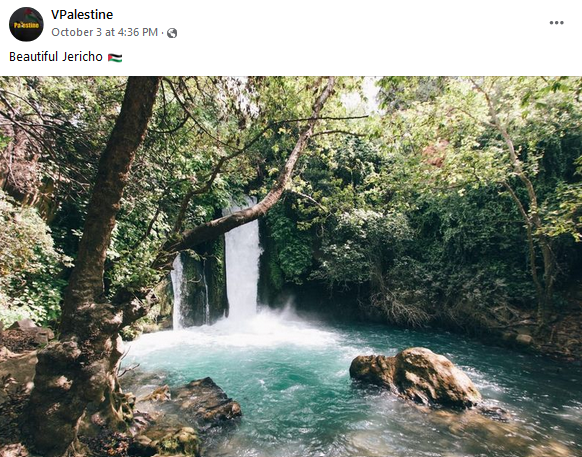 That's not Jericho (which has no waterfalls); it is the Nahal Hermon Nature Reserve (Banyas).
It looks like the haters confused it with the other Jericho and somehow arrived at the stock photo which they used (even though the stock photo is definitely of the Banyas).
Either way, my last post about these propagandists aged well.
Hat tip: Damian