Mark Ruffalo "Exploring Other Avenues" As He Whines About Twitter
Incredible Dolt Mark Ruffalo has transformed more into the Incredible Sulk since Elon Musk took over the ownership of Twitter, and is allowing more freedom of speech.
Some are claiming this is a declaration of his intent to leave Twitter, but that last tweet seems to say otherwise. He seems to plan to post the same sh*t on Twitter as he always has, including fighting the fight against antisemitism:
defending Hamas: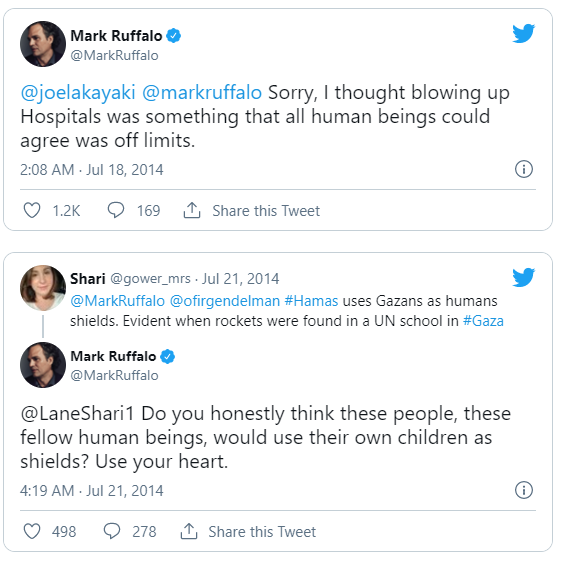 and other antisemites:
As for his use of Tumblr, if this is a taste of the "open communication, community, and fun" to which he refers
I am not sure he is going to be a raging success on there.