Anti-Zionist-Not Antisemite of the Day: Niki G. Leonidas
Meet Niki G. Leonidas:
A self-described "VEGAN and Crusader for Animal Rights", Niki also loves to crusade against Israel:
Alas, it is extremely clear that Niki hates Israel because she hates Jews – and not the other way around: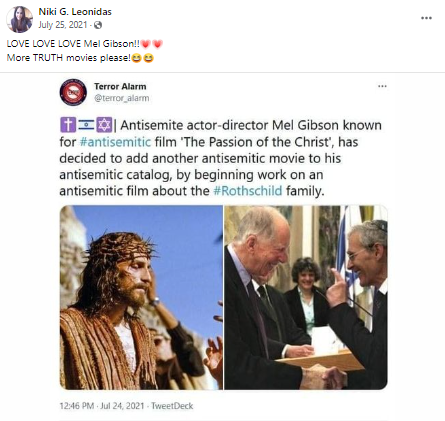 Niki, the whole idea behind using the word "Zionists" is to avoid mentioning the "J" connection!
Thanks for playing anti-Zionist-Not-Antisemite. Unfortunately you lose!