Palestinian Arab Propaganda Fail of the Day
Anti-Israel propaganda page Friends of Palestine have posted this supposedly rare photograph of the Sultan's Pool in Jerusalem, dating back to 1885, showing two Palestinians in traditional costumes.
Except it doesn't show what they claim.
It is of two men, probably Bedouins, by the Jordan River in 1894.
This is what Sultan's Pool looked like around the same time as the above photo: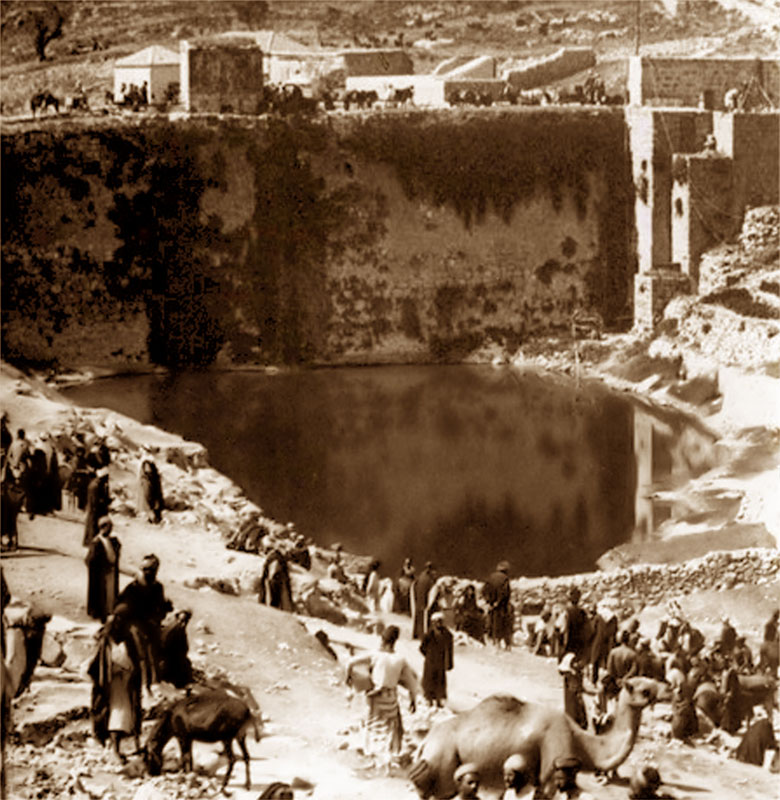 Both places contained water. Other than that, not even close.
Imagine being in love with a woman yet not being able to tell her apart from other women. That is an analogy as to how much these propagandists truly love the land.
Hat tip: Damian