Home
Tags
Associated Press
Israel is swamped with foreign journalists who all, with monotonous group think, avoid stories which don't fit their ideological biases.
In which Brian goes on a bit of a rant about just how bad modern journalism is.
What do they reveal about AP's collaboration with Hamas?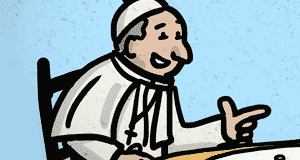 "the AP has disregarded its own standards too blatantly for it to be considered a fluke."
The latest piece of Associated Press lethal journalism is too bad to believe.
If you run an AP news story on Israel without correcting it, you're going to look stupid.
#HowAPWouldReport Except AP didn't even report a pregnant suicide bomb attempt.
The New York Times' top reporter in Gaza – Fares Akram – has gone to work for AP
Hey AP: don't categorically deny something that's pretty easy to confirm.
Fallout from Friedman's explosive piece in The Atlantic
The Associated Press in Jerusalem. What is left out? Who don't they speak to? What reports will they never cover?