Whatever your feelings bout Bill Maher, do yourselves a favor and watch this. He nails it.
Singer, songwriter, record producer, and actor John Legend displays his ignorance
Because there are some non-numbskulls in Hollywood
Bill Maher is no fan of US President Donald Trump, but on the Friday edition of his show Real Time, he came out strongly in favor of the decision to acknowledge Jerusalem as Israel's capital.
A refreshing and honest discussion
He said it..in his typical politically incorrect fashion.
Like counting the rings on a tree, if you look carefully at the hair on his head, you can see how young he is.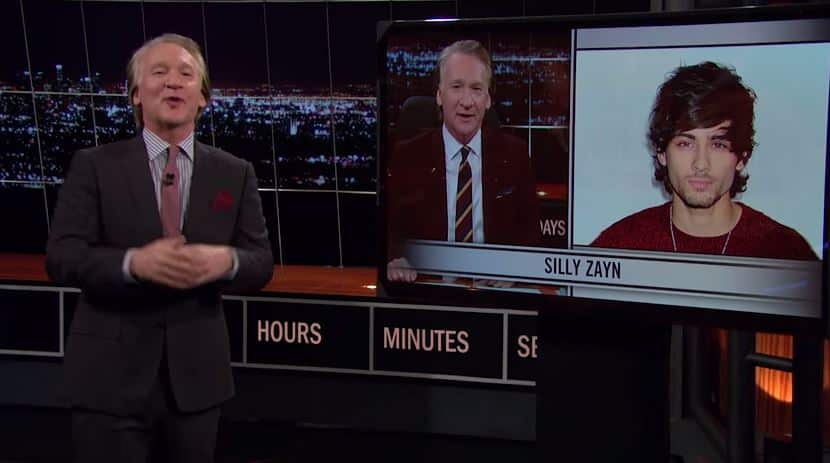 I can relate to this (as the joke teller..not the idiot....hopefully)
Bibi Netanyahu has been attacked for his "Arab voters" comments. Watch as Liberal comedian Bill Maher defends him
Rushdie: we should "not give a f*cking inch."
Great viewing for those like me who are not fans of political correctness, and are fans of John Cleese