Home
Tags
British Board of Deputies
Tag: British Board of Deputies
Should Jews work with or against our enemies?
"To trouser" is a transitive verb meaning to accept or take a payment and put it in ones trouser pocket and leave.
Buzzfeed called, they want the rights to unbelievably stupid lists back.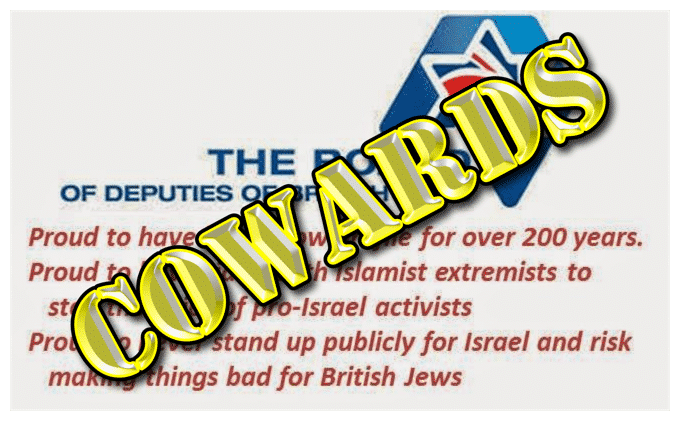 The 124 who voted for this are the lowest of the low. They revolt me
Why did the Board of Dhimmis of UK Jews get into bed with the swivel-eyed, divisive and ignorant Muslim Council of Britain in the first place?
Trying to give themselves a big pat on the back for being such happy-clappy-multi-culti-lovie-dovies.
How is that solidarity statement with the Muslim Council of Britain that said Israel targeted civilians in Gaza working out for you?
Alex Brummer of the UK's Board of Deputies has nothing better to fight against than brave Jews like Melanie Phillips.
Jews lose when these idiots sit down at the table with evil people like the Muslim Council of Britain.
Does the official voice of British Jewry have anything better to do than insult the EDL?
Some say he talks to his plants, some say he plans to conquer the world with His own brand of organic food, all I know is he can give a two thousand word speech about British Jews, to British Jews and not mention Israel once.