Home
Tags
International Women's Day
Tag: International Women's Day
Yesterday, on International Women's Day, the BDS movement released a following statement that reveals all you need to know about this insidious movement
The Sharia-law loving "feminist" and Israel hater was one of those arrested yesterday for disorderly conduct
An interesting slice of history
Role model for Palestinian women: applicants need to have killed at least 30 Jews.
Another high profile visitor
The week marking International Woman's Day was met with a wonderful celebration of female assertiveness on the Temple Mount
First Israeli selected to represent Israel as a youth delegate to the United Nations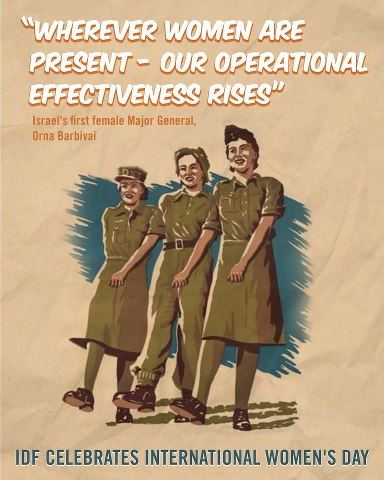 Today is International Women's Day, and it would be remiss of us to let the day pass without acknowledging the importance of women in our lives
Ynet reports: The television spot for Fairy dishwashing liquid was chosen by the Women's International Zionist`s Organization as the most sexist advertisement in 2009. The spot...